When I tell people I write for Babestation and Babestation Cams, It is often followed up with the question "oh, I had no idea Babestation was still on TV". Well, indeed we are and lemme tell you we have a wider variety of models and more services than ever before. Things have gradually been moving away from TV to more web-based material and subscription based content for the past decade and Babestation is no different. It's important to move with the times and trends. What people classed as entertainment ten years ago, doesn't necessarily fit in today's society where Onlyfans, tube, webcam and Tiktok is king.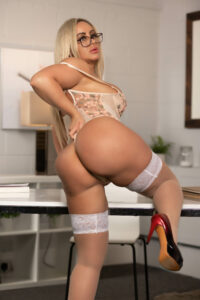 The quick answer I give people is YES, BABESTATION IS STILL ON TV, and has been broadcasting since 2002. That's nearly 20 YEARS!!!! Just like all the designer brands, there needs to be a shop window. Think of Babestation TV as a shop window for all the pretty products available, the beautiful entryway and portal to all the services and products we offer. Babestation TV is popular with new users and those who have been loyal to the brand since the beginning. It's a good way to dip your proverbial toe in the water if you aren't quite sure what you're looking for or perhaps want to take a nostalgic trip back to the 'good old days' of phonesex.
Airing since 2002, Babestation, an adult chat television channel, is listed as Babenation on the Sky EPG. The accompanying website for Babestation, which debuted in 2015, offers a variety of services such as the option to access unlimited XXX content by signing up as a VIP member and links to Babestation Cams, Babestation tube, Babestation24, BSX and Pervcam. It's the number one hotspot to find the hottest British pornstars, glamour models and celebrities for interactive XXX cam action.
Babestation TV was the first of its kind in the UK that allowed viewers to text or call the hot presenters in real time to interact with them live. It is televised every day and has had its own Sky channel since 2006. The primary TV programme is also aired online via the babestation.com website, albeit its subsidiary stations and websites are more extreme and pornographic in nature.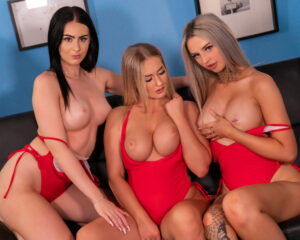 Where can I watch Babestation?
SKY 903 (Babes & Brazzers)
SKY 904 (Babenation)
SKY 905 (Get Lucky)
FV 673 (Smile TV3)
FV 674 (Adult Babestation)
Virgin 981 (Babestion 1)
Virgin 982 (Babestation 2)
Every day, more individuals join SKY, and with that comes the dreaded parental lock! Don't freak out if you just got SKY and can't see the babe channels. Help is nearby! Simply turn off the parental lock in your settings. For those of you who are a little less tech-savvy, here's how to do it:
Your Sky box comes with adult channels hidden from the TV Guide and it'll also hide any adult channel recordings. To change this:
Press Home on your Sky remote and select Settings, then Parental.
Enter your Sky TV PIN.
Select Family, then Hide adult content.
Select Off to show adult shows, or On to hide them.
For me information, go to this managing parental settings article on SKY.