The history of Babecast
Did you know that one of the earliest babeshows was Babecast? It emerged following the success of Babestation and was debuted by the same company. It was launched in 2003 and introduced a fresh schedule of models – many of which had been household names in the glamour industry. Several lesser-known Babecast models went on to achieve notable recognition on the UK babe channels, with some maintaining their fame even today. Initially airing on Friendly TV, Babecast coincided with the media frenzy surrounding "The Nicole Kidman incident." During a text poll discussing Nicole Kidman's alleged lesbian status, presenters Paul Lavers and Karen Witchalls accidentally left their microphones on during a break, sharing their personal opinions on-air. Although it was allegedly unintentional, the incident garnered huge press coverage and had a hand in bolstering the channel's viewership. Friendly TV delivered on its promise of offering genuine, friendly and authentic entertainment, setting the stage for the creation of Babecast.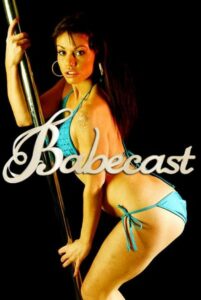 What separated Babecast from other UK babe channels like Red Light Central and Studio 66 was its initial recruitment of models featured in the Daily Sport. Previously, these stunning models could only be admired through pictures, typically seen on Page 3 or in The Sport. However, with Babecast, fans could now interact live with these smoking hot models, engaging in adult phone chat and experiencing a unique babeshow experience. Renowned babeshow figure David Sullivan personally handpicked the top babes for Babecast. Most of these models shared a common characteristic – big boobs, curvy physiques and blonde hair. The producers had little time to prepare for the show's launch, resulting in last-minute decisions and, in some cases, potential missed opportunities.
The early nights of Babecast were filled with uninhibited energy and thrilling moments. Viewers were treated to erotic displays, including kissing, topless striptease and the use of props like bananas and squirty cream. The entertainment was often playful and risqué, with girls occasionally getting spanked until their asses were red. Babecast's distinctively designed "heavy curtain set" ended up becoming a trademark of the show. After a while, the channel expanded by featuring live babes from Prague in the early mornings which introduced viewers to the sexy 18+ teen and sex kamerki babes from Eastern Europe.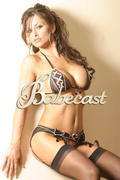 Several former Babecast girls and UK babe channel personalities have since become top of the leaderboard. Caty Cole, for example, made her debut on Babecast before transitioning to S66Cams and eventually returning to Babestation. Other notable figures include Karina Currie, a mature British pornstar who appeared on various UK babe channels and wrote our exclusive range of audio porn stories. Other popular names include Holly James, Jane Smyth, Talulah Thomas, Vikki Valentine, Camilla, Candy (Kandi Kay), Sammi Rhodes, Carmen, Gemma, Dionne, Jennifer Keelings, Donna Duke, Sahara Shakur, Heavenly, Adora, Jemma Jey, Freya, Tara, Raven, Morgan, Denni Tayla, Reede Fox and Emily Dean.
Babecast's bold approach eventually attracted attention from the regulatory body Ofcom. They highlighted the explicit nature of the show between the hours of 9pm – 10.30pm, which included revealing outfits from Linsey Dawn McKenzie and Latina goddess and British porn star Dionne Mendez, simulated sexual acts and provocative camera angles. These actions ultimately led to a slap on the wrist for Babecast. Later, the channel briefly extended its programming with Sex TV before eventually merging into the Babestation brand. Although the association between Babestation and Babecast waned over time, the legacy of Babecast endures as a significant reminder of the history of babe channels. It stands as one of the pioneering and influential shows of its kind, shaping the landscape of adult entertainment.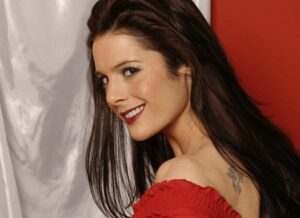 Although Babecast no longer exists, plenty of the nostalgic XXX content can be found in the VIP members area. Explore the explicit videos of models such as Dani O'Neal and Jennifer Keelings as well as current Babenation porn stars. If you're seeking more of an intimate experience, why not try sexting or indulge in a private cam session or credit card phone sex where you'll be able to enable the model's buzz function on her Vibratoy, sending pleasurable pussy sensations that often result in a squirting climax.