In an exclusive interview with the Daily Star, Alyssa Jay, a Babestation presenter, has shared her experiences with dating, revealing that her job has had significant consequences on her personal life.
Alyssa also recounted an unsettling incident where she caught a date taking a secret photo of her bum, and when confronted, he excused his behavior by citing her profession.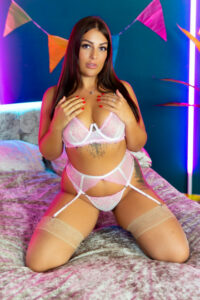 The candid revelations come as Alyssa, who has been a single woman for six years, opens up about the difficulties she faces in finding a genuine partner.  The stories came out during Alyssa's recent episode of the Option One Podcast, which you can watch in it's entirety here:
Alyssa Jay is used to the provocative nature of her job. However, it has had a deep effect on her dating life. Many potential suitors become uncomfortable when they learn about her work.
Babestation Cams
The Babeshow beauty's experience shines a light on the challenges that come with having a racy job, particularly in a society that can be quick to judge individuals in the adult entertainment industry.
She believes some men only date her to boast to their friends about being with a glamour model. She recalls a particularly uncomfortable experience where a guy she was on a date with took a picture of her bum and sent it to his friends, claiming that it was okay because of her profession.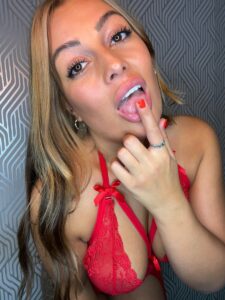 Alyssa says that being a Babestation presenter "100% affects" her love life, as many potential suitors turn into fans who become overly engrossed in her work.
Despite her fame on the Uk babe channels, Alyssa also works as a project coordinator for an offshore engineering firm during the week. Earlier this month, she made headlines after exposing a Everton star who turned aggressive after she refused to send him nudes.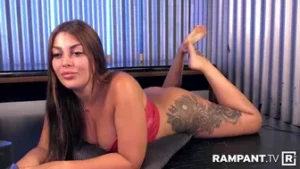 Babe Shows
Alyssa hopes that by sharing her experiences, she can raise awareness about the challenges faced by women who work in the adult industry. She believes that it's important to speak out on behalf of women in the adult industry, as they often have to deal with inappropriate behaviour and harassment.
She hopes that by raising awareness, she can make sure that women in the adult industry can feel confident and respected in their work.
Check out Alyssa Jay's BabestationCams profile