Spanning the years of 2010, 2011 and 2012 on the Studio 66 TV babeshow schedule.  All you babe channel fans, enjoy this trip down memory lane and see who you can recognise from across the babeshows from Babenation to sexstation to rampant tv, red light central and xpanded.
13th September In History
490BC: The Greeks defeated the Persians at the Battle of Marathon.
1321: Italian poet Dante Alighieri died of malaria.
1759: The British under General Wolfe won the Battle of Quebec but Wolfe was shot and died in the fighting.
1788: New York became federal capital of the new United States of America.
Monday 13th September 2010 Studio66TV Schedule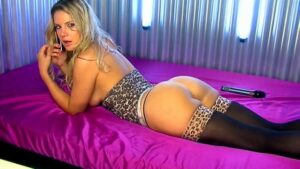 Appearing for phonesex were the following UK babe channel phone sex operators:
Breakfast – Naomi Raine
Daytime – Hannah Martin (2 – 9), Paige Green & Sammie Pennington
Nighttime – Ashley Emma, British porn star Delta White & Dionne Daniels
What other babes can you remember appearing on the live sex shows, playing with their big tits or their sex toys.  Let us know in the comments section.
———————————————————————-
13th September In History
1874: Composer Arnold Schoenberg was born in Vienna. As a triskaidekaphobe (someone afraid of the number 13), he predicted he would die on the 13th at the age of 76 (7+6=13). He did, on July 13, 1951 at 13 minutes to midnight. His last word was "harmony".
1909: The first performance took place of Oscar Strauss's The Chocolate Soldier, the operetta based on George Bernard Shaw's Arms And The Man.
1915: The process for making breakfast cereal flakes was patented by Frank Martin, as previously the combination of corn, oats and grain had proved indigestible for the public.
1944: William Heath Robinson, the English artist known for his drawings of complex machinery which performed simple tasks, died.
Tuesday 13th September 2011 Studio 66 Schedule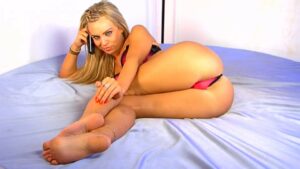 For cheap phonesex was:
Morning – Hannah Martin
Daytime – Cara Brett, Caty Cole & Vicky Thomas
Nighttime – Dionne Daniels, Harley (Debut), Paige Green & Rachel Louise
—————————————————————–
13th September In History
1957: The Mousetrap became Britain's longest running play, reaching its 1,998th performance.
1985: The World Health Organisation declared Aids to be a worldwide epidemic.
1996: Hip hop star Tupac Shakur dies of gunshot wounds suffered in a drive-by shooting in Las Vegas.
2008: Hurricane Ike ravaged parts of Texas and Louisiana with 110mph gusts of wind and torrential rain.
Thursday 13th September 2012 S66Cams TV Schedule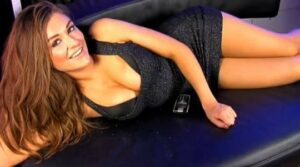 For adult phone chat was:
Morning – Caitlin Wynters, Gemma Hiles
Daytime – Becky Roberts, Fernanda Ferrari
Nighttime – Alexandra Louise, Clare Richards, Jessika Jinx, Katie K, Lilly Roma, Sophia Knight,Becky Roberts(9:00-10:00)
Webcam – Hannah Martin(17:00-19:00)
See some of these babe's special porn videos and pics in the Babestation VIP members area.  Also get in touch with them live on pervcam by registering free on babecall.