Here's What To Say If You Get Tongue-Tied During Phone sex
Picture this – you're super horny and indulging in some XXX phone sex chat with your favourite babeshow girl and things are getting steamy. Just as the model is stripping nude, tits and pussy on full display, she demands you to tell her in great detail what you'd like to do to her. Instead of turning into the sex god you know you are, you hit a wall and start stumbling  over your words. Now what?! Fear not, there are plenty of ways to recover from phone sex block and we're here to give you a few tips.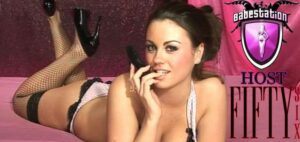 First off, It's totally normal and acceptable to get tongue-tied during phone sex, and you needn't feel embarrassed. Former phone sex worker turned sex therapist Ashley Manta, says that we have been conditioned to seek pleasure quickly and silently due to many folks growing up in homes that required masturbation to be done as quickly as possible and that expressing our sexual needs is a learned skill that takes practice.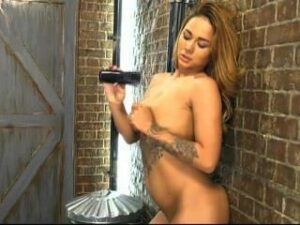 According to Ashley, having a list of sexy phrases lined up before you even call your fave babe channel girl will help you feel more at ease should you stumble during a moment of passion. This goes for webcam too if you're getting down to some XXX C2C action and suddenly get stuck for what to say. Here's a few phrases that you should always have in your back pocket during your next phone sex session:
Tell me what you want to do to me
This works perfectly if you get tongue tied. It puts the dirty talk back in the woman's hands and does it in such a way that is seamless and  doesn't kill the mood. It's kind of like saying "your turn" but it's done in a sexy way and because our babes are incredibly experienced in the dirty talk department, they'll know just what to say to turn you on.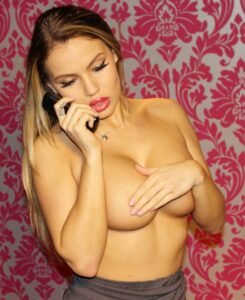 Have you ever done that before
This question is so open ended that you can throw it out there as many times as you like. For example, the model says "I'd love to have a threesome with you" or "I'd love to have anal sex with you", you can hit her with 'have you ever done that before?' and that then allows her to open up the chat to all of the explicit things she's done.
I'm going to tease you to edge of orgasm until you're begging for more 
This is a great phone sex phrase that never fails to get a woman wet. Usually when this is said it's met with a lot of moaning and pussy rubbing.
Mmm, that feels so good
If your TV babe or cam girl is telling you how she'd like to suck your cock and fuck you, the last thing she wants to hear is silence. It's important to give something back even if it's just a groan but you'll generally get a better response by letting her know you're enjoying it.
Why not test these out today on your fave babeshow girl!