Glamour model and live babeshow MILF Levi spoke to the Daily Star about her spicy career on Babestation and mentioned how proud she is of her daughter McKenzie Bleu after she followed in her footsteps after she turned 18. Levi has been shaking her big tits and ass on Babestation as well as other babe channels such as Studio 66, Red Light Central, Rampant TV and Xpanded for two decades. She is an expert phonesex operator and cam girl and some might even call her the ultimate dominatrix too.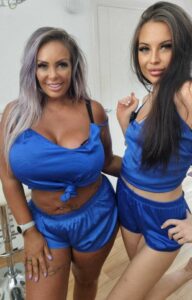 Levi's daughter McKenzie Bleu has grown up with a famous glamour mussel for a mum so it wasn't unusual for her to see her mum posing in bikinis and lingerie as she was growing up. When she became a teen 18+ McKenzie Bleu told her mum she wanted to join Babestation so her mum took her under her wing to show her how the adult phone chat and camming industry works. The stunning pair often get mistaken for siblings but among fans they are known as "Britain's hottest mum and daughter".
Speaking to Daily Star, Levi said:
"McKenzie didn't dream of being a glamour model like I did, she was the opposite. She wanted to work in an office and do business admin. She turned 18 and started applying here, there and everywhere but two months later lockdown happened. Her and her friends decided to make a Babestation Cams account and I knew who to put them in touch with. Then she turned around to me and said 'sorry mum I can never get a normal job after earning all this'.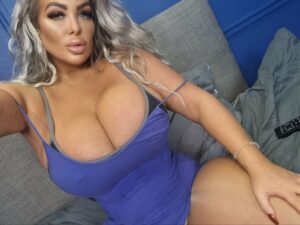 Levi continued:
"People have been really nice about it and yesterday we went to work together and everyone was like 'oh my god you've brought in the whole family today' and people come on chat saying 'oh I love McKenzie' so the reaction has been lovely. My daughter grew up around all the big names at Babestation and she will call them auntie and everyone takes her under their wing because she is my daughter."
Brunette McKenzie says she is proud of her mum's career and has even labelled herself the"Daughter of Princess Levi" in her Onlyfans and Twitter bio. Levi added:
"People always mistake us for sisters which I guess is nice. They can't really believe she is my daughter. I am a young mum and had her at 19."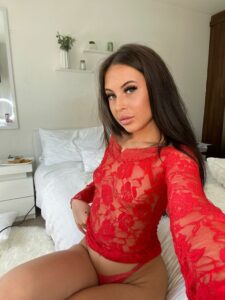 Levi has always been open about her career and she believes honestly is the best policy. Obviously when McKenzie was a lot younger she censored certain aspects of her career but McKenzie always knew that her mum was a Babestsation babe and model.
When asked how her parents feel about her career, Levi said:
"My dad was the biggest cheerleader all my life. When I was born he wanted me to be the first female president of Europe but he was never disappointed that I worked in Babstation. I've always had a great outgoing personality and I am a strong willed woman. So when McKenzie started doing it he was her biggest cheerleader as well."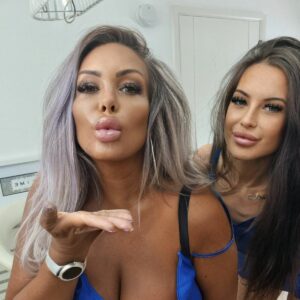 Levi's father passed away several years ago but she is happy knowing that he supported her and his granddaughters choices. Levi's added:
"I am just proud of how confident she is [McKenzie] and she doesn't let anything get to her. Watching the way she interacts with producers etc is great because she is so respectful and I think it's really important. She is just a lovely person and she will chat to anyone. I couldn't be prouder of her."
Former Sexstation babe Levi is an icon in the XXX industry and on the Babestation babeshows so her daughter is learning from the best. Why not join Levi or McKenzie on cam where each other offers their own private topless / nude webcam shows. If you have a voyeur fantasy you might like to try Pervcam or sexting. Enjoy an interactive C2C experience with a hot British pornstar or her gorgeous daughter.