Breaking news from Babestation HQ….Holly McGuire has come out of retirement and is performing webcam shows with Levi!
Holly McGuire is an old-school
babeshow
legend who first started modelling after graduating as a Fashion Designer and being signed by Samantha Bond Modelling Agency when a scout spotted her modelling her own final collection at London Graduate Fashion Week.  Since then she has travelled the world as a lingerie and swim-wear model, shooting campaigns for Pretty Polly, Twiglets, Fosters, Talk Radio, Boots, Kit-Kat and Guinness in just her first year.
As her profile increased, she was snapped up by the UK tabloids, appearing in Page 3 for both The Sun and The Star.  Which in turn led to front cover shoots for all the biggest lads mags of the day including FHM, GQ, Maxim, Loaded, Front, Ice, Fast Car, Max Power, Redline, Nuts, Zoo, Lads Mag and People Mag Australia, all before she turned 23.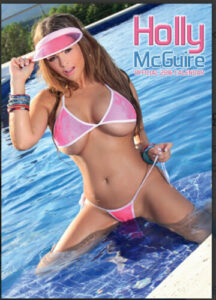 During a brief foray into the music industry, performing as part of a Pop/RnB trio called 'Tantalize', Holly McGuire, (performing under her real name, Toria, short for Victoria) reached number 3 on the MTV Box Dance Charts and performed in front of 75,000 people on Eminem's stage at the Milton Keynes Bowl.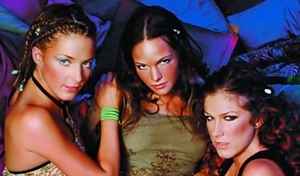 Check out
Britbox
for more of Holly's mainstream appearances as she appeared in Footballer's Wives.
Through her connections within the glamour industry, Holly began her
babe channel
career, appearing on Babestation from March 2010, then
Red Light Central
, (a.k.a Playboy TV) between 2011 and 2014, mostly on the dayshow but occasionally treating her fans to the odd tease hour.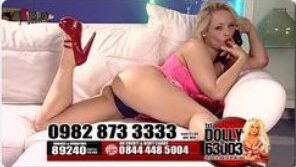 After a brief break from the babeshows, Holly announced she would be making a return to our screens, this time on SinTV on 5th May 2015 appearing on their dayshow and causing quite the stir
among the forum fans
.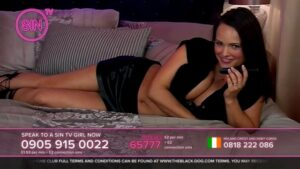 More recently,
former Anti-Vaxxer Holly made headlines in the Daily Star
and The Daily Mail when she was put into a medically induced coma for 2 weeks after catching Covid which developed into pneumonia in both her lungs.  She almost lost her life but thankfully she pulled through and renounced her previously held opinions on Covid vaccinations: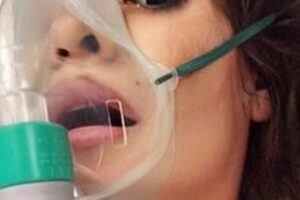 "I was an anti-vaxxer, I was ­unvaccinated. Now I can honestly tell people Covid is real "Please, everyone, ignore the nonsense some people are spouting, get the jab. "Luckily for me, I have lived to tell my story. But I nearly died twice."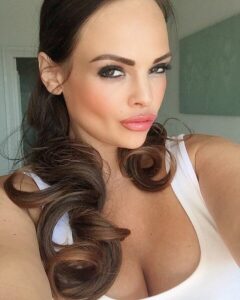 Now Holly's back on cams she's back and we couldn't be happier to see Holly on our screens and on pervcam once more, paired up with fellow babeshow legend, Levi. Keep an eye on the schedule to see when their next joint show will be, also check out the new trending page and watch their webcam streams on rampant tv.