Carrying on from part 1 of our blog touching on the most common female sexual fantasies, we're delving into more kinks and fantasies, popular with women. Here we look at gender bending, lesbian sex and CNC.
Romantic sex

One of the top sexual fantasies many people crave is romantic sex. The definition of romantic sex varies from person to person and can mean anything from slow and sensuous lovemaking to rough BDSM play. For some, a fantasy of romantic sex might involve indulging in luxury with silk sheets, candles, and flowers. Others might find that passionate gestures like eye contact, slow dancing, and candlelit dinners can make them feel desired. According to a survey, younger people find romantic sexual fantasies more popular.
Gender-bending and homoeroticism

Gender-bending and sexual fluidity are among the most common sexual fantasy themes. Homoeroticism, which involves sexual encounters with people of the same sex, can be experienced by heterosexual people as well. BDSM, which involves domination and submission, is also a popular fantasy. In fact, many women have fantasies about being sexually dominated. Some people find non-monogamy fantasies appealing, including having an open relationship or swinging. It's not uncommon for people to have fantasies that overlap. Understanding your own sexual fantasies can help you have a better understanding of your own sexuality and can allow you to communicate more effectively with your partner.
Having sex with other women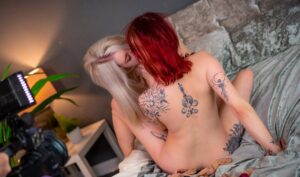 One of the most common sexual fantasies is having sex with other women. Men often fantasise about watching women pleasure each other, which can be fueled by watching porn. Cuckolding or multi-partner sex, including threesomes and orgies, is also a common fantasy among both men and women. A woman who enjoys watching her man pleasure another woman is called a cuck queen and we have a few working at Babestation. Feel free to browse the Babestation TV girls individual profile pages to discover the girl's kinkiest fantasies.
Having sex with total strangers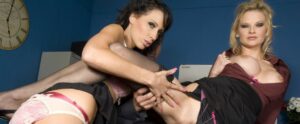 One of the most common sexual fantasies among people is having sex with strangers as it adds an element of excitement and adventure. People crave the thrill of being intimate with someone they know nothing about and exploring the unknown. However, it is crucial to explore these fantasies safely and ensure mutual consent. Engaging in stranger sex can pose some potential risks, including the risk of contracting STIs. Before engaging in sex with a stranger, people should consider the potential risks and have a plan in place for safety. This could include meeting in a public place or having a communication protocol in case of emergency.
CNC
In the BDSM community, CNC stands for consensual non-consent and it is an extremely popular female fantasy. It's usually an extreme power exchange where there is a victim overcome by a predator by force. However, please note that this scene is pre planned and agreed upon, with the use of a safe word. People who enjoy this kind of play often enjoy either the extreme lack of control or extreme control on either side of the exchange. This type of roleplay requires a lot of communication and understanding of each other's needs.
Whether you're a man or woman wanting to explore your deepest desires, you can do so in a safe and judgement-free zone here at Babenation. Talk through your fantasies by having an adult phone chat with an experienced camgirl or enjoy a private webcam chat with a mature British pornstar. Whatever you're into – you'll find it here.