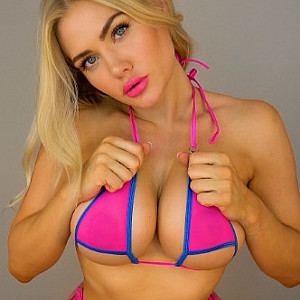 Dommelia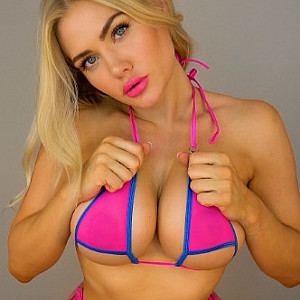 Essential Info
Turn Ons
Being worshipped and spoilt!
Availability
Most days from midday
About Me
Hey, I'm Dommelia!

I won the genetic lottery, and males won the privilege of paying for my existence.

The embodiment of perfection...

Voluptuous breasts, small waist, curvaceous hips and a round bum, always clad in something tight, black and shiny.

Legs that never seem to end with arched feet in a perfect pair of heels.

Long blonde hair like the Barbie dolls you used to secretly play with when no one was around.

Soft, full lips that hide a most tempting smile, and when they part and you hear my sultry yet demanding voice; your weakness grows, and you can't help but obey me.

Wide blue eyes, like pools of water, that draw you in closer and tease you ever more, you feel yourself falling and there really is no return...

I'm the girl you always wanted, and you could never get.

The girl that teased you at school, spread rumours about you, laughed at you and called you names.

And you were obsessed with me despite.

Now here you are, craving my attention once more.

And you know there's only one way to get it...

You don't want to disappoint me, so approach me on your knees, head down, wallet open and beg me to let the games begin.
My Public Pics
Related Terms: Dommelia Nude, Dommelia Naked, Dommelia Babestation, Dommelia Webcam, Dommelia cam, Dommelia XXX, Dommelia Only Fans